VIP Customer
Exclusive access to professional health programs plus text and email support to help you get to your goals
Learn More
12 Week Nutrition & Lifestyle Program
A complete lifestyle overhaul to focus on health and healing
Learn More
Exhausted to Energized
Helping busy moms navigate healthy eating. Become nutritionally empowered in the next 6 weeks!
Learn More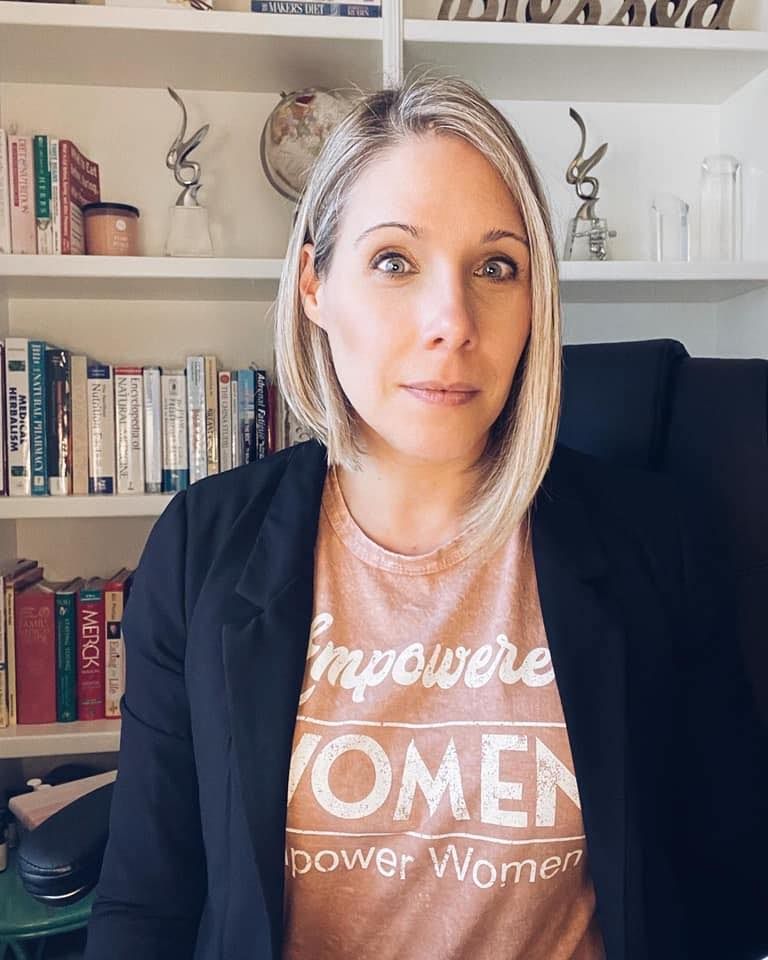 Have you ever found yourself inundated by the abundance of information available regarding healthy living?
As a Nutritionist, I can certainly relate to this challenge. Even within my own field, it can be a daunting task to navigate the myriad of health promotion methodologies.
Drawing from my experiences as a mom of four, I fully comprehend the difficulties faced by busy individuals and families in today's fast-paced world. My primary objective is to assist families in navigating this information overload and provide practical, sustainable solutions.
With over 18 years of dedicated experience in the Nutrition and Wellness sector, my specialized focus lies in Nutritional Therapy for individuals dealing with a cancer diagnosis. I firmly believe that our bodies possess remarkable restorative capabilities, provided they are nurtured in the right environment.
My ultimate aim is to enlighten and empower you on your personal health journey while aiding you in comprehending your body's unique nutritional requirements. I invite you to consider the benefits of personalized nutrition support to optimize your well-being.
A customized nutrition plan helps you learn how to fuel your body so that it can be in an optimal state of health.
The 12-Week Nutrition Reset is the solution you've been looking for to reach your health and wellbeing goals. The beauty of this program is its adaptability, which allows it to fit smoothly into your hectic schedule. You are free to proceed at your own pace with online courses and 1-on-1 appointments are scheduled as you need them.
Investing in yourself through the Nutritional Reset program is a sensible financial decision as well as an investment in greater health. Learning how to plan and prepare nutritious meals at home will not only help you eat better, but it will also help you save money by lowering your reliance on takeout and dining out. Consider the long-term advantages of better health and financial savings combined in a single, individualized program. The Nutritional Reset is your ticket to a happier, healthier living!
Watch this to learn more about the 12-Week Nutrition Reset.
Are you ready to make a positive change in your life and take control of your health?
My 12-week Reset program is a comprehensive program designed to help you achieve your health goals, whether it's losing weight, rebuilding your health, or simply becoming a healthier version of yourself.
By choosing the 12-week Reset program, you will receive unparalleled support from a dedicated nutritionist, ensuring that you have all the tools and guidance necessary to succeed. Click above to learn more!